Amadeus DIVA XS speakers are the centerpiece of sound for the general assembly hall of the Korean Congress in Seoul's National Assembly Hall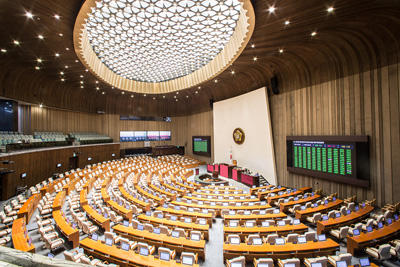 Paris, France – December 22, 2014 – Through the diligent work of their South Korean distributor, Marshall Pro Sound, Inc., Amadeus speakers are now the centerpiece of sound for the Korean Congress in the general assembly hall within the National Assembly Hall building, located in the heart of the country's capital of Seoul. During the past 10 years sound requirements for the entire The National Assembly building have been managed by Marshall Pro Sound, Inc. Because of the general assembly hall's environment, the new system required both large hanging speakers and very compact yet high SPL speakers at the podiums. Marshall Pro Sound felt the Amadeus DIVA XS speakers were the perfect solution for the main hall, and Amadeus PMX suited the personal monitoring needs at each podium. The 28-speaker install at the National Assembly Hall is one of the largest and most prestigious in Asia for Amadeus.
Read More »
Dangerous Music equipment used extensively by Engineer Antoine Chabert (Chab) at Translab Mastering Studios including on Daft Punk's 2014 Grammy-winning Album of the Year, 'Random Access Memories'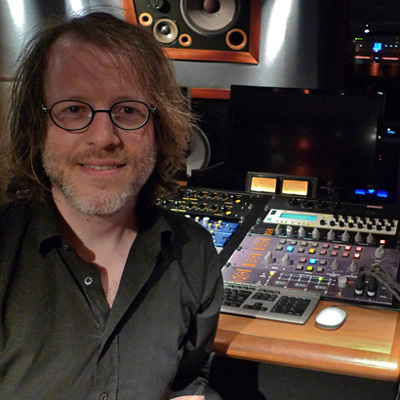 At Translab Mastering Studios in Paris, the Dangerous Music collection of gear is quite extensive and just grew again with its addition of the newly released Dangerous Compressor. The busy French mastering studio's engineer Antoine Chabert (aka 'Chab') has filled his studio with Dangerous gear as its core: the Dangerous Master paired with the Dangerous Liaison for his mastering console, the Dangerous Monitor paired with the Dangerous Source for complete monitoring and specialized playback, and the Dangerous BAX EQ and Dangerous Compressor for taming tracks and making records sound their best- such as the Grammy-winning "Lucky" from Daft Punk's latest opus "Random Access Memories," just one among hundreds of other albums and singles Chab has mastered.
Read More »