Seven-time Grammy® winning Engineer and Mixer, Darrell Thorp, recently acquired a pair of Lauten Audio's Multi-voicing™ microphones, the Atlantis FC-387.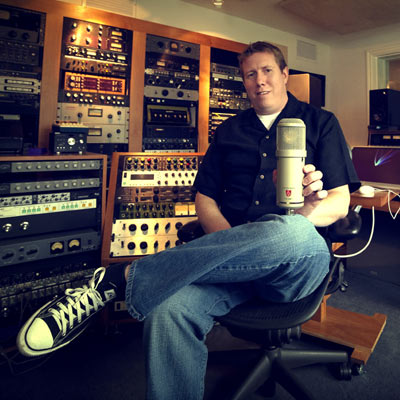 Recently picking up multiple Grammy's for his work on Beck's, "Morning Phase," Thorp has built a solid foundation in the music industry, further adding to that foundation with his Atlantis microphones. Thorp and Lauten Audio's founder, Brian Loudenslager, recently became acquainted after exchanging social media praise for each other. "I friended Darrell on Facebook; upon him accepting my request, he posted on my page stating, "Love your mics!" I replied simply, "Love your ears," says Loudenslager, adding, "Of course I had to inquire and get more specifics as I wasn't aware Darrell was using our microphones".
Read More »
Miami-Based Grammy-winning Mix Engineer Embraces the 'Hybrid Studio' with Dangerous Music 2-Bus summing, Monitor ST, BAX EQ and Dangerous Compressor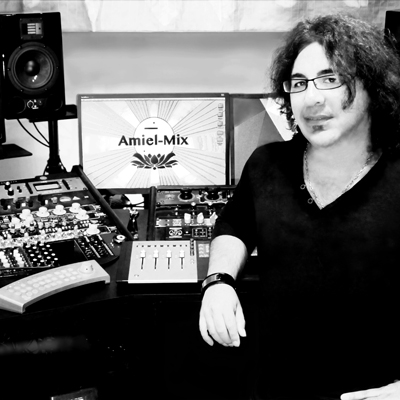 Reuven Amiel is a unique mix engineer who has come full circle from analog consoles and tape, to mixing only digitally in-the-box, to his studio today which combines the best of both worlds, a hybrid analog-digital setup, with a software DAW and plug-ins, analog summing, and integrated outboard gear. "If you are looking for flexibility, the Dangerous Music products give you freedom," states Amiel unequivocally. "I don't feel like a slave to a certain sound when I am mixing with Dangerous gear. I am not kidnapped by the sound of my summing or my compressor or my EQ. If I want color, I have the freedom to color the sounds in the way I want with other gear. That's very important for me." Amiel is working in his Miami, Florida-based studio with his 'Hybrid' setup featuring the Dangerous Music 2-Bus summing, Monitor ST monitoring and switching combined with the new Convert-2 DAC, the BAX EQ and the Dangerous Compressor.
Read More »