Using the Dangerous 2-Bus, BAX EQ, Compressor, Liaison, and Monitor ST, Michael James mixes a resilient #1 Radio Hit for Latin artist Kalimba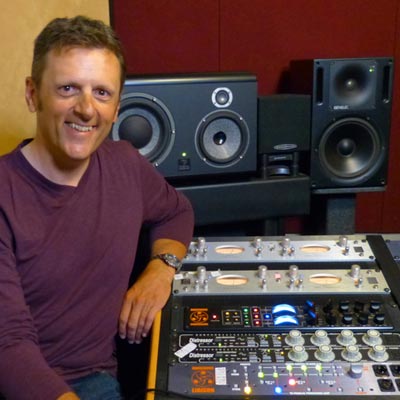 Edmeston, NY – August 19, 2015 – Mix engineer Michael James has a double number one hit for his mix of the song "Estrellas Rotas" from recording artist Kalimba's latest record, Cena Para Desayunar (Sony Music). The record has ruled both Monitor Latino's 'Plays" and 'Audience Reach' charts for seven consecutive weeks so far. "This is a very special record for Kalimba, so I'm blessed to have been part of it," says James. He mixed the hit record using a large collection of Dangerous Music gear. James' mix career spans a host of musical artists including New Radicals, Hole, Far, L7, Robben Ford, Edwin McCain, Maia Sharp, A.J. Croce, Chicago, Jawbreaker, and Mario Guerrero, to name just a few.
Read More »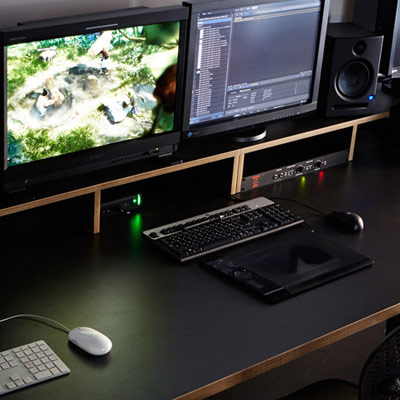 Over the past several months solutions integrator Wire Broadcast has installed 33 Dangerous Music "Source" monitor controllers at two busy UK post production facilities, with 25 units going into THE MILL and 8 more at the new PRODIGIOUS location. Dangerous Music's European distributor, Masteringworks, was the EU supplier for both the installs. London-based Wire Broadcast is a group of engineers who specialize in designing technical production solutions for the television and media industries. Dangerous Music is one of the industry leaders in dedicated monitor controllers and helped usher in the product category over 10 years ago with the Dangerous Monitor – widely regarded as a benchmark of quality by top engineers in mastering and mixing.
Read More »
Spectrasonics' Power Synth adds simplified user sound sharing and Library Publishing for third-party development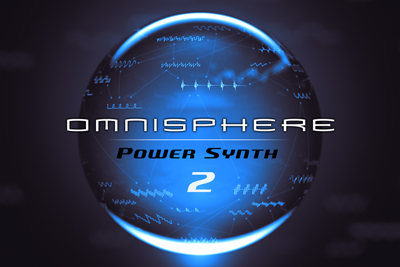 Spectrasonics has released Omnisphere 2.1 with a streamlined 'Sharing' feature for sharing user sounds and a new Library Publishing capability. Version 2.1 is an update to the company's recent v2 upgrade of its flagship software synth. In May, Omnisphere Version 2.0 was released with vastly expanded new synthesis and creative capabilities for sound design, along with significant user interface innovations, and thousands of new sounds. The new v2.1 update, a free download to Omnisphere version 2 users, includes refined patch and project sharing features for easily exchanging custom sounds between end-users directly or over social media, a Library Publishing feature allowing third-party sound developers to create easily installable sound sets for Omnisphere 2 users, as well as a much improved boot time for the plugin itself. Both the Sound Sharing and Publishing features can contain 'User Audio,' offering new horizons in patch creation and simplified collaboration.
Read More »