The new Amadeus high-end speakers co-designed by world-renowned architect Jean Nouvel are now shipping for both the Pro Audio and HI-FI Markets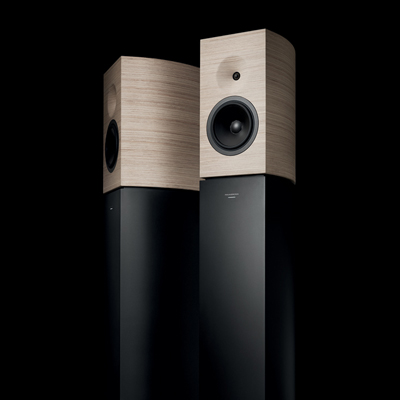 French 'Pro Audio' manufacturer Amadeus, renowned for live, installed, and custom studio sound reinforcement systems, announced during the 38th edition of the Paris HI-FI Show on October 17 and 18 that their new 'Philharmonia' speakers are shipping. Unveiled as a 'concept-speaker' during the last Frankfurt Prolight + Sound and Munich High End Society trade shows, the Philharmonia is a very high definition monitoring system combining innovation and technology, with style, and a pristine sonic character. The new speakers were initially created specifically for the Philharmonie de Paris recording and mastering studios, which were built to capture performances by the world's most prestigious symphonic orchestras. The new speakers were designed by Michel DELUC, Amadeus' Director of Research & Development, along with world-renown architect Jean NOUVEL, who designed the new Philharmonie de Paris concert hall.
Read More »
World-famous Paris hotel gets Amadeus Hi-Fi sound system for its luxury bar just in time for Paris Fashion Week events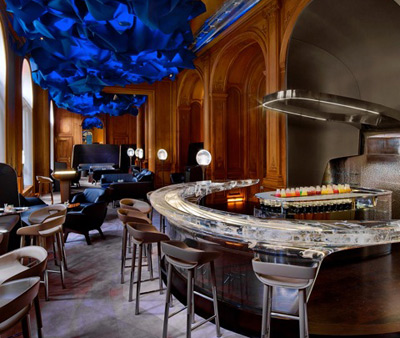 With Paris Fashion week just ending, the historic Plaza Athénée Hotel in Paris debuted its new immersive speaker system install in their luxury Bar du Plaza Athénée featuring Amadeus loudspeakers. The new speaker system is designed to create a 4th dimension in sound for its modern, comfortable and stylish surroundings. Designed by scenographer Etienne BERARD from Atelier A/V, the Amadeus system features 25 specially placed speakers including custom "SLIM" versions of their ML 8 subwoofer under the bar's seating. The well-known French designer, Patrick JOUIN, designed all the custom furniture for the bar. Some of the Paris Fashion Week festivities were held at the hotel, and the Bar du Plaza Athénée hosted celebrations for fashion luminaries and models with a sound quality to match the hotel's other gold-standard amenities.
Read More »