Over fifty Amadeus speakers installed featuring '3D Sound' control, nearly seven hundred actors and twenty giant 30-foot soft LED screens create a re-enactment of the 'Xi'an Incident' commemorating the event's 80th anniversary.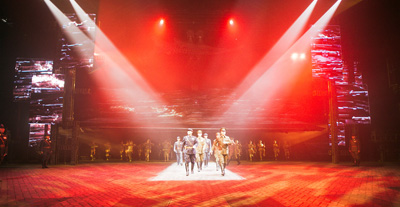 Amadeus, based in France, one of the premiere manufacturers of high-end sound reinforcement systems and custom studio speakers, has announced a 50-speaker install with '3D Sound' control. The sound system compliments twenty 30-foot giant 'soft LED' screens and performances of 700 actors in China's first live event dramatizing the historical 1938 'Xi'an Incident' – which is credited to have created modern China. The State-run theater is located in the exact location where the 'Xi'an Incident' happened. Amadeus worked with its distributor, Guangzhou Sign King ET Co., Ltd., Swiss-based company Sonic Emotion, and British manufacturer of digital mixing consoles DiGiCo to design and install the sound setup within the massive new building.
Read More »
Seven-time Grammy winning engineer and mixer, Darrell Thorp, used Lauten Audio mics, including its flagship tube mic, Eden, on new Foo Fighters album "Concrete and Gold"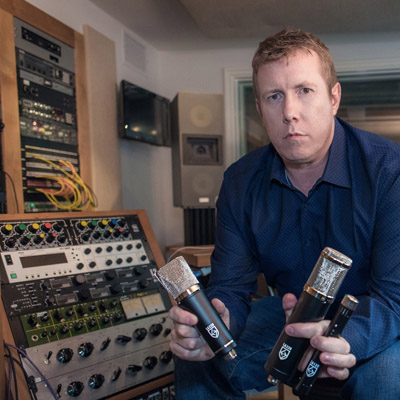 Engineer Darrell Thorp recently recorded the Foo Fighters new album at EastWest Studios in Los Angeles and chose to use loads of Lauten Audio microphones, including the Atlantis, Eden, Clarion, and the new Series Black LA-120, LA-220, and LA-320. The new Foo Fighters album "Concrete and Gold" (Roswell Records/RCA Records) was released on September 15, its first single, "Run," hit the top 10 on the Rock Airplay Billboard charts in June. "We had a massive setup for recording the band," says Thorp, "part of the challenge was we had 4 drum kits set up at once, a bass station, vocals, keys with 2 keyboards and pianos, and over 20 guitar amps, some in the live room and some in Iso-booths – I was using a lot of Lauten Audio mics."
Read More »
Amadeus, French provider of high-end audio solutions and services, recently designed and installed speaker systems in the ambitious new musical cultural center, La Seine Musicale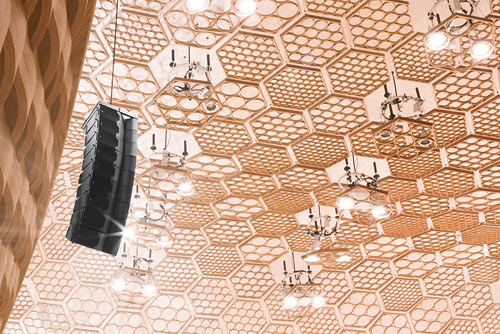 The recently opened La Seine Musicale music complex just outside Paris' center is a marvel of performance spaces. Amadeus, based in Paris, one of the world's premiere manufacturers of high-end sound reinforcement systems, was chosen to equip the two main concert halls of the Seine Musicale building complex with their specially developed speaker systems. As the sole speaker manufacturer chosen for the momentous project, Amadeus also installed their speakers in multiple rehearsal spaces throughout the new music center. La Seine Musicale is a large-scale cultural public infrastructure, over 36,000 square meters, committed to host every type of musical performance. The building houses two main concert halls, five recording studios, and several rehearsal spaces – the main 'Auditorium' has seating for 1,150 guests. This hall is the symbol and the signature of the building with acoustics designed by acousticians Nagata Acoustics and Jean-Paul Lamoureux, and features a speaker system custom designed by Amadeus.
Read More »