"Un-freakin' believable!" said the owner of the museum-quality restoration of a Rhodes 88 Stage Piano which shows off Vintage Vibe's exceptional craftsmanship and manufacturing capabilities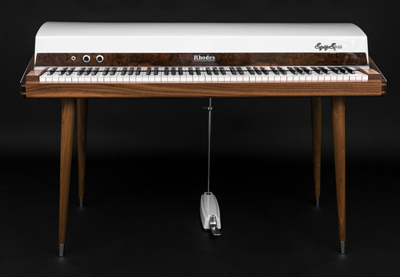 Vintage Vibe has revealed a crowning achievement in custom restoration: a Rhodes 88-key stage piano with a completely custom natural wood walnut case, white top, and unique accents for a mid-century modern look. Vintage Vibe, based in New Jersey, is the premiere restoration and repair company for Rhodes, Wurlitzer, and Clavinet electro-mechanical pianos, and the world's leading manufacturer of after market parts for these classic and sought-after keyboards. The company also designs and manufactures its own instruments, the Vintage Vibe Piano(tm) and the Vibanet(tm) – modern takes on Rhodes and Clavinet pianos with improved performance, reduced weight, and sleek new looks.
Read More »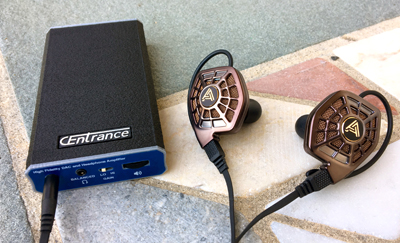 CEntrance, a leader in Digital Audio, announced immediate availability of BlueDAC, it's newest portable D/A converter and headphone amplifier. BlueDAC combines the best of CEntrance portable digital technologies to date, including a long-life rechargeable battery and a 24-bit/384kHz USB interface, and adds a brand new, custom, high fidelity Bluetooth radio receiver. Combining the wired and wireless inputs within the same product, BlueDAC becomes the perfect listening device for the modern audiophile. When used wirelessly, it delivers excellent sound quality over balanced headphones. When used as a portable or desktop USB DAC, it can access the full potential of modern, high-resolution content, offering 24-bit/384kHz fidelity and DSD capability. BlueDAC's wireless connection pairs well with phones and tablets running iOS and Android. BlueDAC has been also successfully tested with a number of Digital Audio Players that offer a Bluetooth output. This wide range of connectivity options makes BlueDAC highly versatile and convenient at home or on the go.
Read More »