"A dream-state assemblage of otherworldly musical landscapes."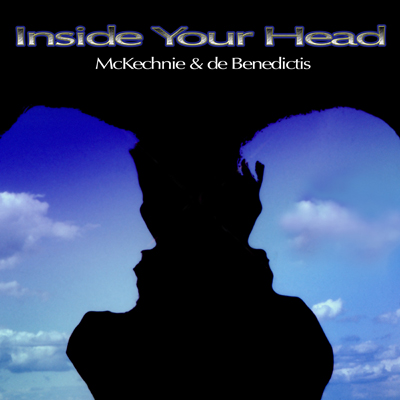 The album is a reissue of live-to-tape synthesizer music, originally issued as a cassette tape in 1984, now
re-mastered for digital and available on major streaming and download platforms…
The path to partnership can be instantaneous or a journey. In the case of McKechnie & de Benedictis, it was a journey. From teacher and student to colleague and partner, developed over years in the studio programming synths and experimenting with recording and mixing, and after getting Rhodes Chroma synthesizers in 1982, (serial numbers 104 and 105). The duo starting making music and playing live together, first as "New Logic", then McKechnie & de Benedictis, and ultimately as partners in "The San Francisco Synthesizer Ensemble." Today, they re-release "Inside Your Head"—a 60-minute work of extended live-to-tape synthesizer improvisations and compositions, re-mastered for digital and available on streaming services including Spotify, Tidal and Apple Music, and download platforms, including iTunes, Amazon, and CD Baby.
Read More »
John Ginty plays rock keyboards for top artists and his own band and always features his Vintage Vibe Electric Piano and Hammond B3 organ for a full-on roots-rock experience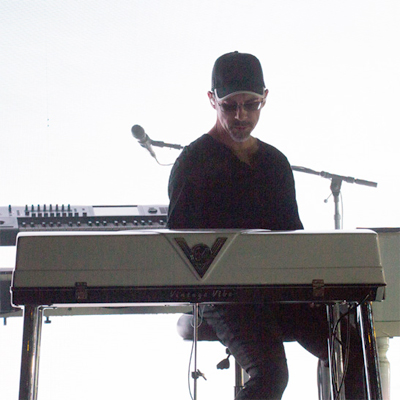 Keyboardist John Ginty is a seasoned rock player, laying down tracks and playing live with the likes of Ryan Adams, Robert Randolph, Citizen Cope, Santana, Matthew Sweet, Jewel, Smashing Pumpkins, and recently a reformed rock-focused Dixie Chicks. As a bandleader, Ginty's masterful use of Hammond B3 organ and Vintage Vibe Electric Piano take center-stage in his classic roots-of-rock sound. With four award-winning albums to their credit, including Bad News Travels, Rockers, and No Filter, Ginty and company's songs have graced the charts of both Billboard and the Roots Music Report.
Read More »