Michael Romanowski of Coast Mastering, Berkeley, CA, is nominated for three Grammy Awards including Best Engineered Album, Classical, and Best Immersive Album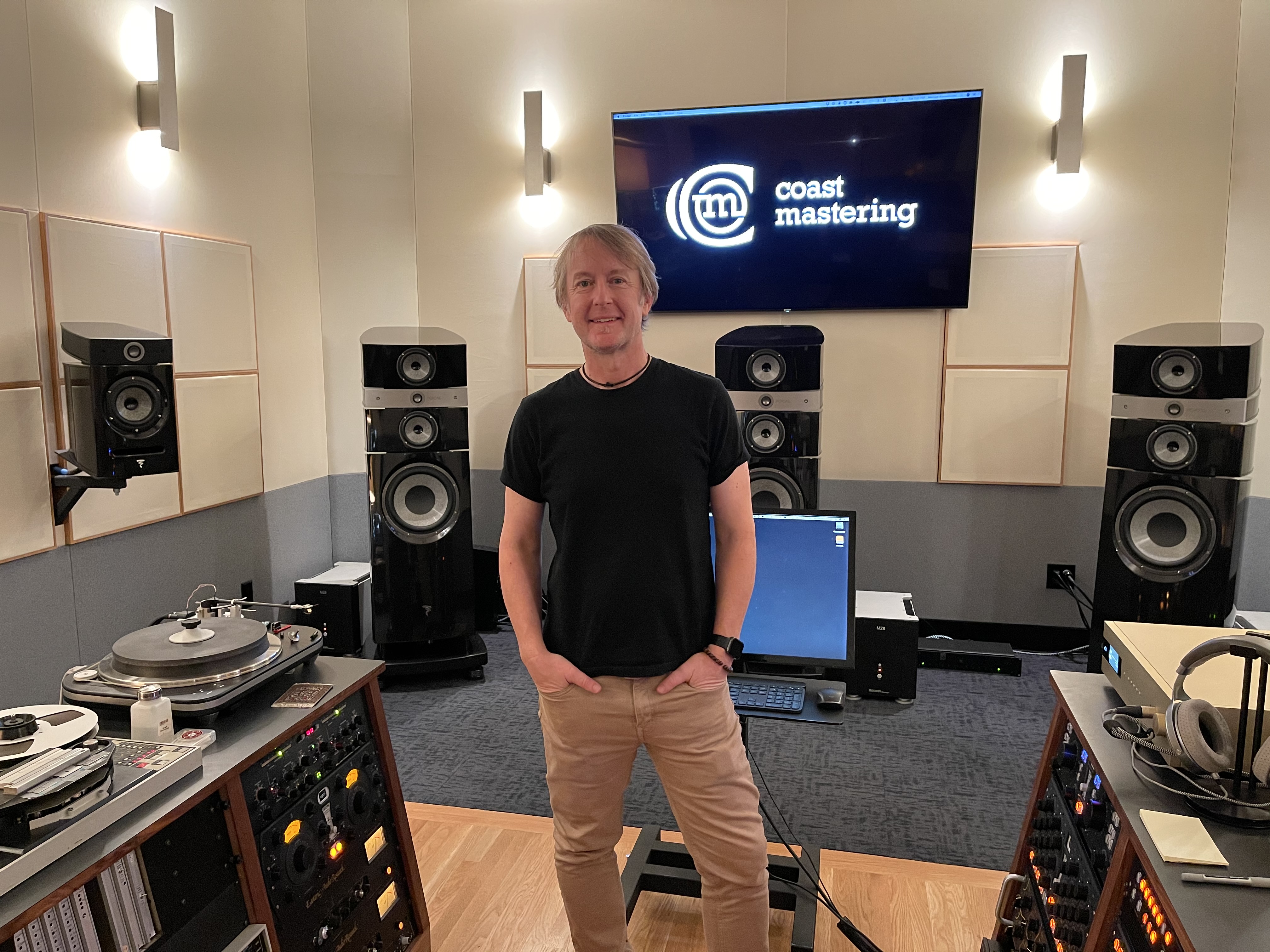 [At Press Time: Note that Michael Romanowski has won all three Grammy Awards in the story below]
Mastering engineer Michael Romanowski of Coast Mastering in Berkeley, CA, is nominated for three Grammy® Awards for Best Engineered Album, Classical: Chanticleer "Chanticleer Sings Christmas" (Warner Classics); and two Best Immersive Album nominations, Alicia Keys "Alicia" (RCA) for the 64th Grammys; and US Army Field Band "Soundtrack of the American Soldier" (Navona Records) for the 63rd Grammys. Both 63rd and 64th immersive awards are being given this year. The 64th Grammy Awards will be presented on CBS, on April 3rd.
"The past year has brought a wide variety of music to Coast Mastering, in so many styles, and in stereo and immersive formats including Dolby® Atmos and Sony 360RA®," said Michael Romanowski, head engineer at Coast Mastering. "I am grateful to be able to work on these amazing albums and singles, both brand new to the listening world and classic artists and tracks that are so well known. It's truly an honor to be nominated for this year's Grammy Awards."
In addition to the three Grammy-nominated albums, Romanowski has mastered a variety of immersive and stereo albums and singles for artists such as Fantastic Negrito, Kenny Wayne Shepherd, G. Love & Special Sauce, The Eagles, Mr. Big, Deafheaven, and Bonnie Raitt's forthcoming release "Just Like That…" (Redwing Records), among many other projects.
Coast Mastering offers both stereo and immersive audio mastering services and features equipment chosen over Romanowski's 30 years as a mastering engineer in the San Francisco Bay Area. Monitors include Focal Scala Utopia EM speakers for left, right, and center channels, and Focal Utopia Diablo Evo speakers for the six surrounds, all paired with Bricasti amplifiers and converters, and Wireworld cables. The subwoofer is by Meyer Sound, while the height speakers are by Neumann. Stillpoint Aperture acoustic treatment is used throughout the studio. On the audio software side, Romanowski has been mastering immersive audio projects using the Steinberg Nuendo software.
For bookings please email mastering@coastmastering.com, or call the studio at 1-(510)-984-0554.
For more information on mastering engineer Michael Romanowski and Coast Mastering visit: http://www.coastmastering.com
Michael Romanowski is a GRAMMY®-nominated mastering engineer and the owner of Coast Mastering, he has mastered music in the San Francisco Bay Area since 1994. He is a Trustee of the San Francisco chapter of the Recording Academy and is on the National Producer & Engineers Wing Advisory Council, and is also a member of the AES Technical Committee.
Grammy Awards is a trademark of the National Academy of Recording Arts & Sciences. Dolby and the double-D symbol are registered trademarks of Dolby Laboratories. 360RA and 360Reality Audio are registered trademarks of Sony. All other trademarks are the property of their respective holders.