Amadeus has started shipping a new horn-loaded point source speaker series, initially engineered for the Paris-based Théâtre National de Chaillot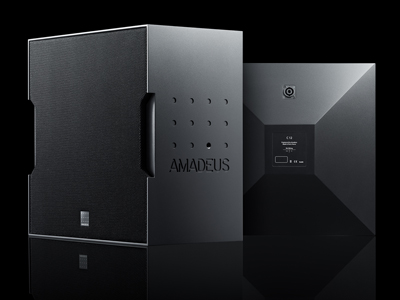 Designed by Amadeus, the new C Series is a high-definition series of point source speaker systems combining Amadeus' deepest innovation and technology. Initially designed and manufactured specifically for the Paris-based Theatre National de Chaillot (Chaillot National Theater), which houses the most prestigious dance and theater companies from Europe and throughout the world, the C Series ('C' is a tribute to Chaillot) is Amadeus' latest speaker innovation.
The new "C Series" speakers started shipping in May 2018.
The C Series comprises two different models, with plans for other models in a near future. The C12 is based on a 2-way point source transducer featuring a 12-inch woofer, and a 1.75-inch driver. The C15 is based on a 3-way point source transducer featuring a 15-inch woofer. The C 15 also features two neodymium diaphragm compression HF drivers, coaxially mounted with a single acoustical output, and coupled to an individual waveguide. Both models include a unique diffraction horn, each is specific and optimized to get a vertical dispersion of 60° and a horizontal dispersion of 90°, which can be inverted by rotating the system 90-degrees. This type of load ensures a perfectly uniform coverage and an excellent spectral quality throughout the whole listening area.
Read More »