Producers & Engineers Working in Busy Nashville Scene get "Consistency and Killer Sound" Mixing with Dangerous 2-Bus Analog Summing
When the Civil Wars took the stage at the 2012 Grammy® Awards, Dangerous Music was part of the moment, as the band's highly successful and great-sounding record was mixed on the Dangerous 2-Bus. The duo's live Grammy performance was spectacular, a combination of everything musical and emotional that musicians and music fans alike appreciate. Richie Biggs and Charlie Peacock are the engineers and producers behind the sound of the Civil Wars album "Barton Hollow." They work around the clock on multiple projects in their Nashville studio and rely on the consistent recall capability and killer sound of the Dangerous 2-Bus analog summing amp and Dangerous D-Box summing and monitor control in their hybrid Pro Tools-based mix rooms.
Read More »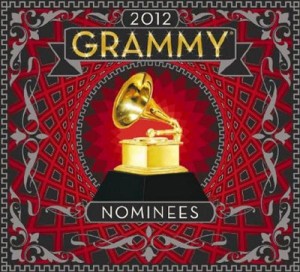 Dangerous Music is extending congratulations to several of their users who have Grammy(r) nominated projects for 2011. All the clients have great praise for the Dangerous Music gear they used in their productions, from the Foo Fighters, with mastering engineers Emily Lazar and Joe LaPorta, the Kings of Leon with co-producer and engineer Jacquire King, Glenn Schick mastering for Canton Jones, and Nashville's producer and engineer John Schirmer for Keb Mo, to the engineers and producers at New York's Stadium Red studios who turned out a host of nominations for projects from artists J. Cole, Chris Brown, Marsha Ambrosius, and classical composer Steven Mackey.
Rock royalty Foo Fighters and platinum favorites Kings of Leon share Rock Grammy accolades with Best Rock Album nominations, while the album and songs from the Foo Fighters "Wasted Light" also have nominations for Album of the Year, Best Rock Performance, Best Hard Rock/Metal Performance, Best Rock Song and Best Long Form Music Video. The Foo Fighters album, (produced by Butch Vig who's up for Producer Of The Year, Non-Classical), was mastered by Emily Lazar and Joe LaPorta at The Lodge Mastering in NY, using Dangerous Music equipment. While the Kings of Leon release "Come Around Sundown" was co-produced and mixed by Jacquire King using Dangerous Music gear extensively throughout the production process.
Read More »