Amadeus announces new HOLOPHONIX 128 and 64 hardware processors, offering respectively 128 and 64 outputs, as well as a new software update, available for all HOLOPHONIX processors and Native App.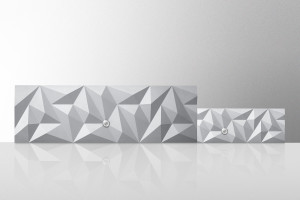 At the 2023 Integrated Systems Europe (ISE) conference in Barcelona, Amadeus (Booth 7F225) has debuted a new 2.1 software version for its immersive platforms – HOLOPHONIX Servers, and the HOLOPHOPNIX Native app for macOS – plus two new configurations for its hardware processor offering 128 outputs and 64 outputs. The new 2.1 software update version is free and will be available on February, 1 at https://holophonix.xThe new HOLOPHONIX hardware configurations are available for order now and feature redesigned rear panels with Neutrik-housed connectors integrated into the aluminum chassis, including one powerCON mains connector, three etherCON connectors for remote control and Dante redundant protocol, as well as HDMI and USB 3.2 connectors for service.
Read More »
The innovative space with the iconic Champagne House was conceived by the international architecture and interior design agency AW2, in collaboration with Amadeus, designer and manufacturer of high-end electroacoustic systems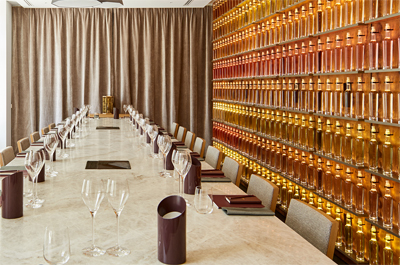 The House of Krug has taken another step in creating new and immersive tasting experiences for its guests by collaborating with France's IRCAM Institute, Amadeus, and the renowned international architecture and interior design agency AW2 to create a new 'Audio Tasting Room' at the Krug Family House in Reims, France.
A CHALLENGE FROM THE HOUSE OF KRUG: Since 1843, the House of Krug has explored new ways to enrich the tasting experience. While Music has always been at its heart, the current endeavor was spurred by recent research further affirming the impact of hearing on taste, including the work carried out by Charles Spence and Janice Qian Wang of Oxford University's Cross-modal Research Laboratory. This led the House to push the boundaries of immersive tastings through its collaboration with the IRCAM.
Read More »