The new handheld recording interface is designed for Podcasting, Voiceover, and Games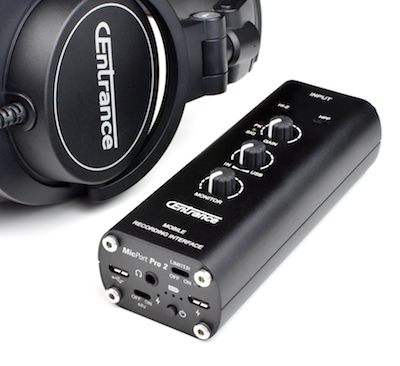 At the Podcast Movement tradeshow, CEntrance will demo new ways of creating professional audio content for podcasting, voiceover, and games, with the new MicPort Pro 2 mobile recording interface.
MicPort Pro 2 is a portable professional recording interface for your laptop, tablet, or smartphone. The new model improves on the highly successful MicPort Pro, which has been a staple of voiceover artists and broadcast journalists for years. The new model includes CEntrance's Jasmine™ Mic Preamp, which features lower noise and higher gain, adds an internal rechargeable battery to allow recording with phones and tablets, and features a standard camera mount. An ideal way to connect any professional microphone to a tablet or cell phone, MicPort Pro will be invaluable for content creation on-the-go.
Read More »