Dangerous Music's iconic 2-BUS 16-channel analog summing mixer gets major upgrade including 3 onboard assignable custom audio processors for tone control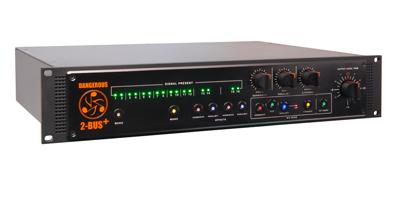 Dangerous Music, who revolutionized digital mixing with the original 2-BUS analog-summing mixer, has redefined summing again with the ground-up redesign of the Dangerous 2-BUS+. The unveiling ceremonies will be conducted at Sweetwater's GearFest in Fort Wayne, Indiana with engineer/producer Fab Dupont officiating.
Dangerous Music pioneered the dedicated rack-mounted analog summing device for the back-end of any digital audio workstation in the late 1990s, and the Dangerous 2-Bus proceeded to take its place as the industry standard solution for the analog/digital mixing workflow.
Read More »