New model of the acclaimed mobile recording interface is now shipping worldwide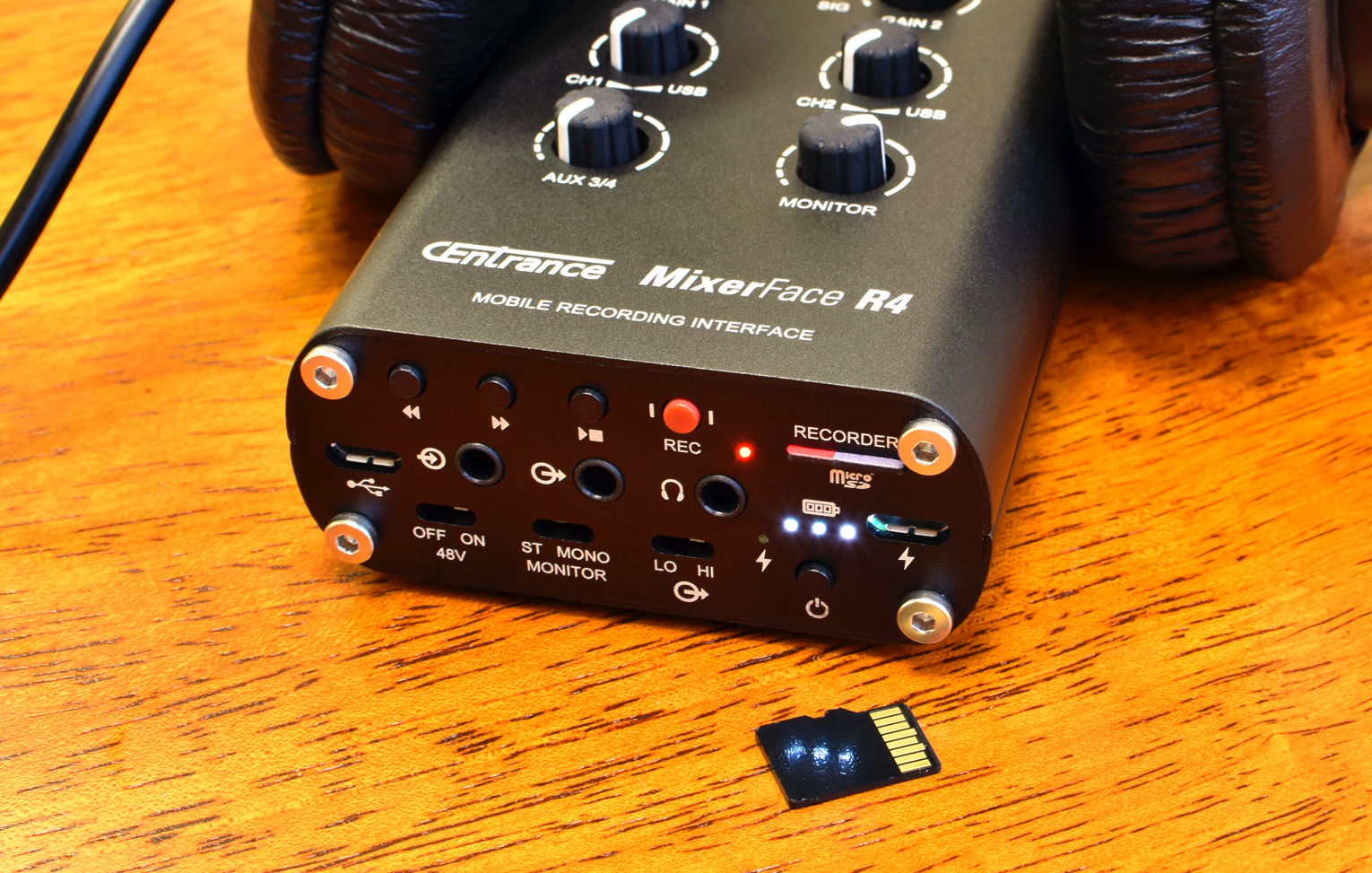 CEntrance has announced the launch of MixerFace R4R, a new version of the acclaimed mobile recording interface that now comes with a built-in audio recorder. The new model retains all the features of its parent MixerFace R4, (released in July), but adds a built-in, "one-button record," stereo micro-SD card recorder for added in-the-field flexibility and extra recording redundancy.
The original MixerFace R4 turns a smartphone into a portable DAW, ideal for capturing musical ideas, interviews, or live events at a remote location. Invaluable for podcasting, video blogging, newsgathering, live streaming, songwriting, and other mobile recording uses, the passport-sized mobile recording interface makes it easy to record professional-quality audio anywhere. An internal, long-lasting rechargeable battery sets the CEntrance product apart from other portable audio interfaces and makes it the ideal companion for the road. Two built-in high-quality mic preamps with true 48V phantom power let users choose their favorite microphones for recording. The Neutrik Combo input jacks with the Hi-Z feature allow plugging in electric guitars and basses, which makes MixerFace R4 an ideal practice tool, idea pad, or on-the-gig mixer.
Read More »