French speaker designer Amadeus chooses Source Systems, Ltd. as its US distributor for the HI-FI market for new speakers co-designed by world-renowned architect Jean Nouvel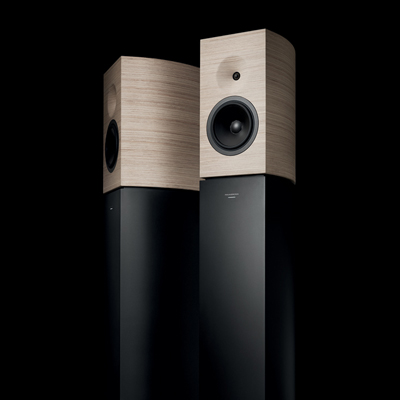 California-based Source Systems, Ltd. has been named the US distributor for the newly released Amadeus 'Philharmonia' speakers. Source Systems will focus on the Hi-Fi marketplace. Amadeus, the French 'Pro Audio' manufacturer who is known for live, installed and custom studio sound reinforcement systems, chose Source Systems to enter the US Hi-Fi market because of their high-end audio solution expertise and experience. The Philharmonia speaker is a 2-way high definition monitoring system that combines 35 years of innovation and technology creation at Amadeus with a modern 'architectural' style, and a pristine sonic character. The Philharmonia speakers retail in the US for $39,900 per pair. Source Systems expects speakers to be available in the US for sale, and demonstrations in California, by early February, 2016.
Read More »
USB Drive & Download Editions Now Available for All Customers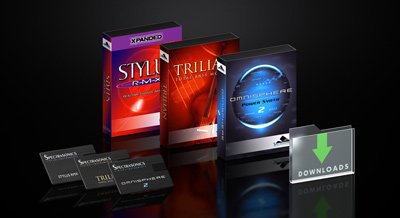 Spectrasonics today announced a major change in their delivery platforms and has eliminated all DVD-ROM discs in its virtual instrument product line – replacing them with modern Download and Drive Editions. The company is now using high quality USB drives in their in-store packaging for all three of their award-winning virtual instruments, Omnisphere 2, Trilian and Stylus RMX Xpanded – making physical installation dramatically faster, easier, and more reliable. The company is also announcing that it is now selling full download editions of each of the three instruments, which has been a top customer request. The packaged drive editions are available exclusively through Spectrasonics' worldwide reseller network, while the download editions are sold exclusively from Spectrasonics' website: www.spectrasonics.net
Read More »
Engineer gets 'his sound' and joy of mixing renewed with Dangerous D-Box analog summing and BAX EQ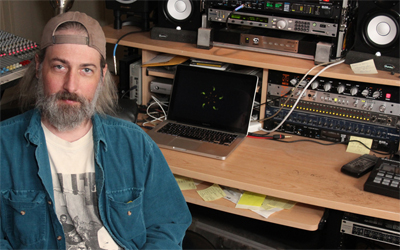 Mixing bands live, especially through an analog console, can be a great pathway to mixing records. There's an experience of immediacy in moving the faders and hearing what you expect. In-the-box all-digital mixing has placed some roadblocks in the way of that, but Dangerous Music puts the analog sound and feel back in the mixing equation with their ground breaking summing mixers. One person who got his mixing 'joy back' is engineer David Kimmell, who has been mixing audio since 1997, and for many years mixed bands live, among other touring gigs. After several years in his own studio trying to mix 'in-the-box' and not enjoying it, feeling that he was "fighting the mix constantly," Kimmell added the Dangerous D-Box to his rig and everything changed.
Read More »