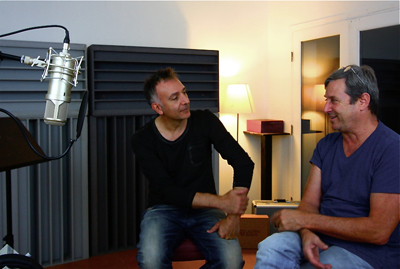 Italian producer Corrado Rustici, together with engineer Michael Rosen, auditioned many top mics for recent sessions at Rosen's 'East Bay Recorders', but chose Lauten Audio's 'Atlantis' FC-387 for Italian pop singer Virginio's vocals.
Rustici has a body of work that surpasses 70-million in album sales, and although he is most well-known in Italy with his work on music from mega-stars such as Zucchero and Andrea Bocelli, he has made California his home-base for many years and has worked with Bristish and US superstars such as Jeff Beck, Eric Clapton, Stevie Ray Vaughn, John Lee Hooker, and Stewart Copeland, to name a few. Most recently, during his production of new Italian breakout singer and songwriting star Virginio, Rustici booked the East Bay Recorders studio in Oakland and working with owner/engineer Michael Rosen recorded vocals for Virginio's new album for Universal Music Italy. When evaluating microphones to best bring out Virginio's pop-star voice, Rosen and Rustici auditioned a series of industry leading microphones as would any seasoned producer or engineer, after many models and trials they realized the best match was the 'Atlantis' FC-387— a mic originally designed especially for vocals.
Read More »
Mastering engineer Pate Doell relies on Dangerous gear to work his sonic magic at Universal Mastering Studios, combining the Dangerous MASTER, MQ and MONITOR in his setup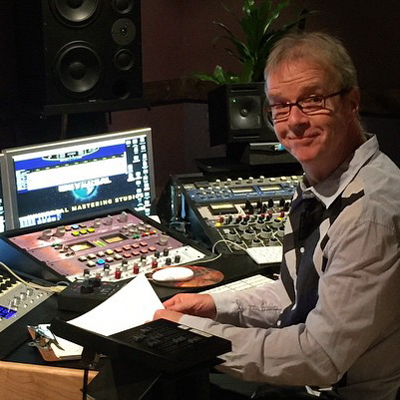 Mastering engineer Pete Doell counts Dangerous Music gear as a key to his success. The Dangerous MONITOR was an eye and ear opener that has made his job easier at Universal Mastering Studios, "I have to admit when I first got the Dangerous Monitor and heard the playback through the DAC, I thought, 'Oh my god!' it really made me hear things in a truer way, and I had to do less processing to get the right result," said Doell. He added the Dangerous MASTER for integrating his outboard gear, and the Dangerous MQ for metering to round out his 'mastering console' setup – the centerpiece of his studio. Doell has mastered over 100 albums since joining Universal Mastering Studios, including R.E.M., Marilyn Manson, Toto, Dave Koz, Nat 'King' Cole and Sheryl Crow to name only a few. Many top engineers across the studio world revere Dangerous Music for the quality of its D-to-A converters, the company currently offers conversion in the D-BOX, SOURCE, and the recently released CONVERT-2 and CONVERT-8 products.
Read More »