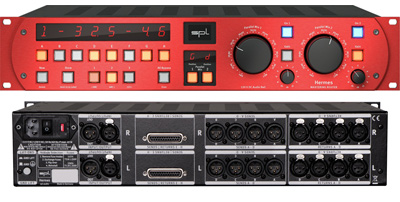 SPL of Germany has announced the release of Hermes, a mastering insert router with dual parallel mix channels. Hermes is SPL's latest addition to their expanding range of unique mastering devices. As a mastering router the new product provides connections of up to 8 dual-channel processors. An audio signal can be routed through these processors in any order. User definable presets allow the comparison of complex processing chains with just a flip of a button. In addition, Hermes has two integrated parallel mix stages that work with any of the eight processors allowing for example, the comparison of two compressors with different parallel mix settings. The parallel mix stages are stored with the processing chains. Hermes is available now from dealers in the US and Canada through its distributor Audio Plus Services.
Read More »
New model of the acclaimed mobile recording interface is now shipping worldwide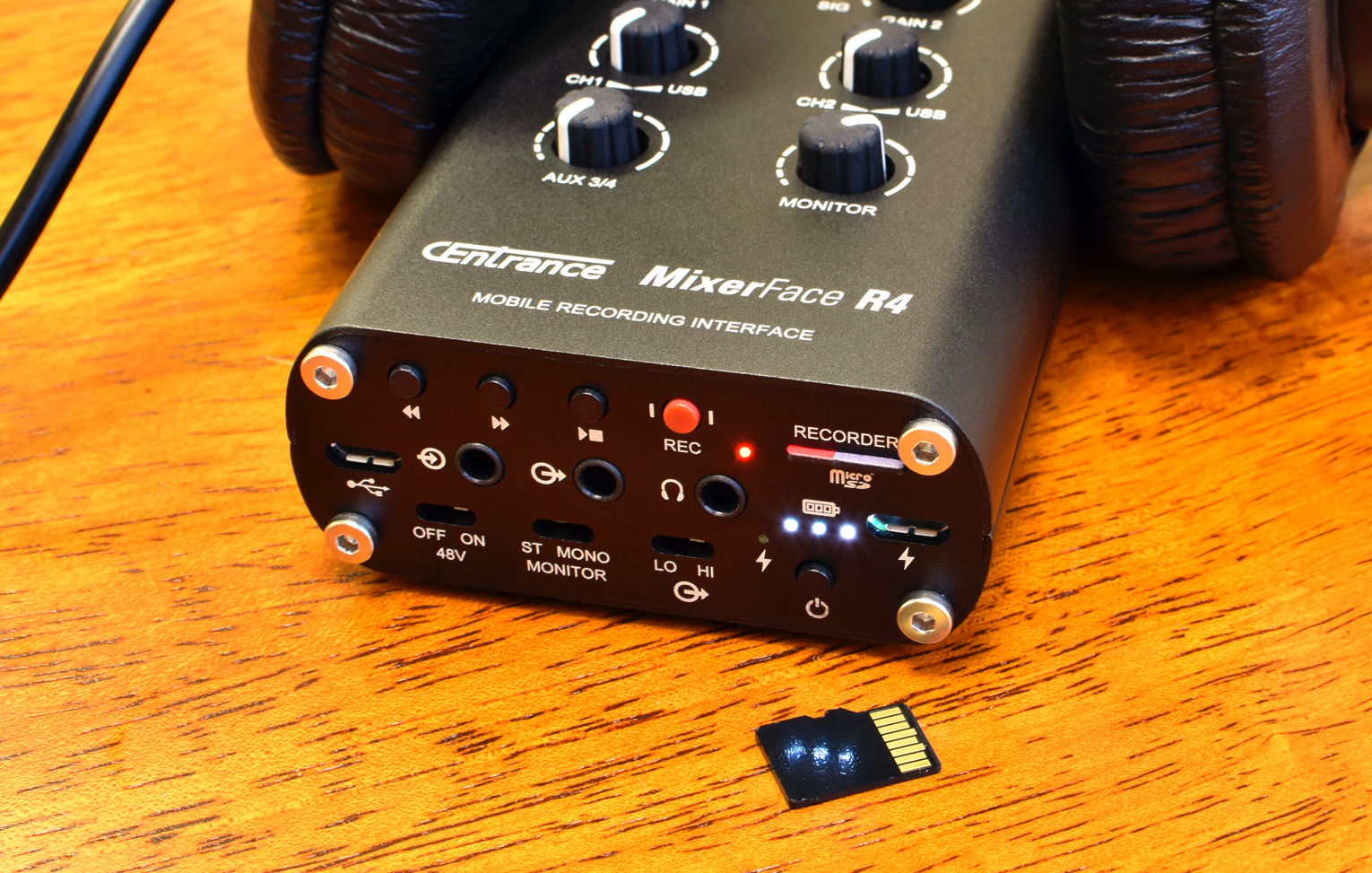 CEntrance has announced the launch of MixerFace R4R, a new version of the acclaimed mobile recording interface that now comes with a built-in audio recorder. The new model retains all the features of its parent MixerFace R4, (released in July), but adds a built-in, "one-button record," stereo micro-SD card recorder for added in-the-field flexibility and extra recording redundancy.
The original MixerFace R4 turns a smartphone into a portable DAW, ideal for capturing musical ideas, interviews, or live events at a remote location. Invaluable for podcasting, video blogging, newsgathering, live streaming, songwriting, and other mobile recording uses, the passport-sized mobile recording interface makes it easy to record professional-quality audio anywhere. An internal, long-lasting rechargeable battery sets the CEntrance product apart from other portable audio interfaces and makes it the ideal companion for the road. Two built-in high-quality mic preamps with true 48V phantom power let users choose their favorite microphones for recording. The Neutrik Combo input jacks with the Hi-Z feature allow plugging in electric guitars and basses, which makes MixerFace R4 an ideal practice tool, idea pad, or on-the-gig mixer.
Read More »
The new LS-208 is a front-address, large diaphragm, high dynamic range, condenser microphone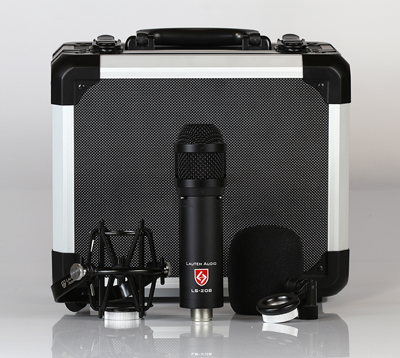 Lauten Audio announced the LS-208 microphone aimed at the needs of live recording for spoken voice in broadcast, live sound reinforcement, and in the studio. The new microphone is the first in the company's new "Synergy Series" line. The LS-208 is a front-address, high dynamic range, large diaphragm condenser microphone designed for recording voice in podcasting, radio and broadcast, and live instruments on stage for touring productions-as well as many studio recording environments. The microphone is constructed from top quality components found in many high-end studio condenser microphones, yet it is built and packaged to withstand the rigors of broadcast and touring. The LS-208 has a street price of $599.00 USD and is available now from dealers in the US and Canada through its distributor Audio Plus Services.
Read More »