New HD Audio 23-track streaming playlist includes music from Drake's latest album 'Honestly, Nevermind' mixed on Focal Trio11 monitors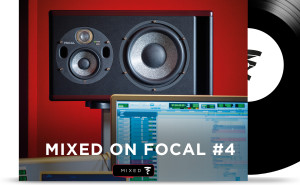 Focal Naim America, a leading North American importer, and distributor of premium consumer and professional electronics brands, has announced the fourth playlist for "Mixed on Focal" a program to highlight the true sound of music as the artist, mix engineer, producer, and record label meant the songs to be heard. This new HD Audio 23-track streaming playlist includes music from Drake's latest album Honestly, Nevermind mixed on Focal Trio11 monitors. All four "Mixed on Focal" playlists are available today for Apple Music, Qobuz, Tidal, and Amazon Music HD with new playlists to be released periodically. With Spotify set to release its HiFi-Audio tier, we are also making Spotify playlists available for all four playlists. Mixed on Focal high-resolution audio playlists and are available to Focal HI-FI and Pro Audio dealers, as well as the Press Corps and current and prospective customers. Whether it be in a HI-FI or Pro Audio dealer demonstration, or their home or recording studio using Focal speakers, the music will sound as the artist intended since each song was mixed on Focal.  
Read More »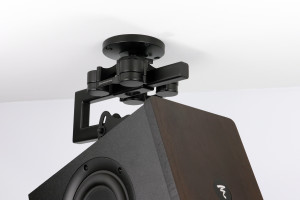 IsoAcoustics has a wide range of products designed for isolating studio monitors. However, for many immersive audio setups, the advanced isolation technology development by this Canadian manufacturer could not be applied – until now. IsoAcoustics is pleased to announce the release of the new V120 isolation system for height speakers used in immersive audio. This new patented design draws on the experience and success of other IsoAcoustics products to deliver an easy-to-install system that provides acoustics isolation to improve imaging and clarity for wall and ceiling-mounted professional studio monitors.
Read More »