The Biggest 5-Star Hotel Resort in France Now Equipped with Immersive Sound System Designed by Amadeus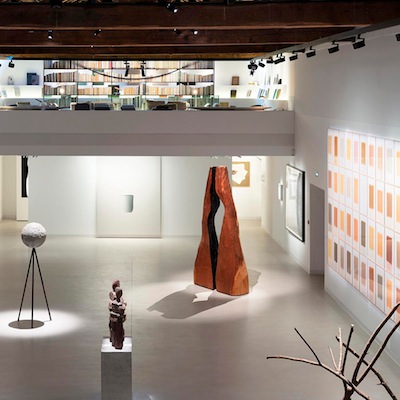 Domaine des Étangs is the biggest 5-star 'hotel resort' in France. Located in Massignac, it spans a thousand acres of unspoiled natural land including forests, pastures, and ponds. The Domaine des Étangs ('Pond Domain') offers outstanding hospitality experiences. This unique site hosts an eleventh-century castle, fully renovated and decorated with contemporary works of art, detailed landscaping, six tenant farms, a former dairy (La Laiterie), a vegetable garden, a wellness center, Gallo-Roman baths, two swimming pools, a floating tennis court, and a top-rated gastronomic Michelin-starred restaurant. Built of stone and wood, La Laiterie is a new gallery space within the Domaine des Étangs complex that is dedicated to exhibitions about the 'Meeting of Art and Nature'.
Read More »
The new handheld recording interface is designed for Podcasting, Voiceover, and Games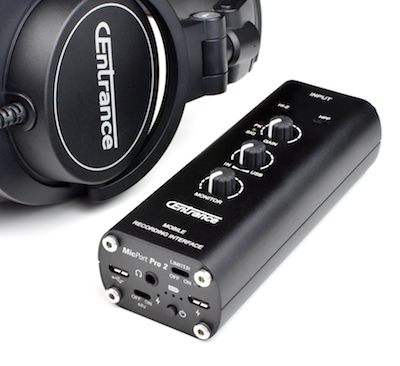 At the Podcast Movement tradeshow, CEntrance will demo new ways of creating professional audio content for podcasting, voiceover, and games, with the new MicPort Pro 2 mobile recording interface.
MicPort Pro 2 is a portable professional recording interface for your laptop, tablet, or smartphone. The new model improves on the highly successful MicPort Pro, which has been a staple of voiceover artists and broadcast journalists for years. The new model includes CEntrance's Jasmine™ Mic Preamp, which features lower noise and higher gain, adds an internal rechargeable battery to allow recording with phones and tablets, and features a standard camera mount. An ideal way to connect any professional microphone to a tablet or cell phone, MicPort Pro will be invaluable for content creation on-the-go.
Read More »