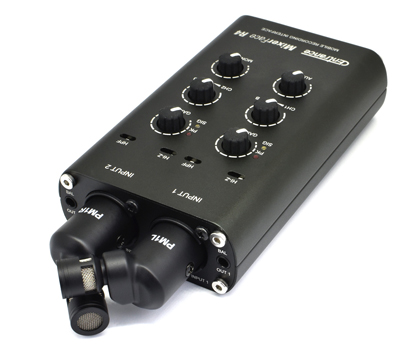 MixerFace R4B is the high-end recording solution for Mobile Broadcasting
CEntrance announced that their professional field recording solution, the MixerFace R4B, is now shipping. The acclaimed mobile recording interface comes with a pair of XY stereo microphones, PivotMics PM1, and a built-in 24-bit SD card recorder, creating a completely stand-alone, high-end recording device. The new MixerFace R4B retains all the features of parent MixerFace models, including a rechargeable battery, sturdy metal housing, pristine broadcast-quality audio, and a tactile user interface, all of which combine to create the perfect mobile solution for remote broadcasting or news gathering, podcasting, and interviews.
Read More »
The new handheld recording interface is designed for Podcasting, Voiceover, and Games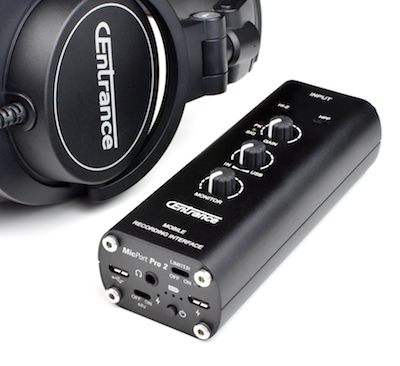 At the Podcast Movement tradeshow, CEntrance will demo new ways of creating professional audio content for podcasting, voiceover, and games, with the new MicPort Pro 2 mobile recording interface.
MicPort Pro 2 is a portable professional recording interface for your laptop, tablet, or smartphone. The new model improves on the highly successful MicPort Pro, which has been a staple of voiceover artists and broadcast journalists for years. The new model includes CEntrance's Jasmine™ Mic Preamp, which features lower noise and higher gain, adds an internal rechargeable battery to allow recording with phones and tablets, and features a standard camera mount. An ideal way to connect any professional microphone to a tablet or cell phone, MicPort Pro will be invaluable for content creation on-the-go.
Read More »