Newly redesigned versions of iconic professional studio monitors retain Focal's heritage
while raising the detail level and transparency beyond the current models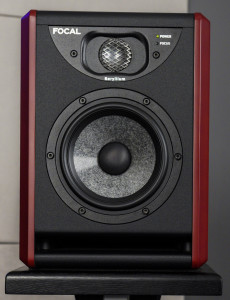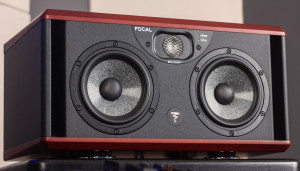 Focal has announced that it is shipping redesigned versions of its iconic professional studio monitors, "Solo6" and "Twin6". The new versions of these renowned powered monitors, both originally released 15 years ago, retain Focal's heritage of excellence in design and sound reproduction but offer increased sonic detail and even more transparency. Focal engineers have reached a new zenith in audio design through improved transducer designs, new amplifiers, and a structurally enhanced cabinet. The new monitors also push boundaries by adopting innovations from Focal's award-winning Trio11 Be monitors including "Focus Mode" and much more. The new Solo6 features mounting points for wall and ceiling placement in immersive systems such as Dolby® Atmos and Sony 360RA® setups. The new Series of monitors is called "ST6" and have suggested retail prices of Solo6 $1599. USD each, Twin6 $2299. USD each, and are available at retailers in the US and Canada on June 3, 2022. In North America, Focal is distributed exclusively by Focal Naim America.
"Over the past 15 years the Focal Solo6 and Twin6 monitors have become a worldwide standard in thousands of recording studios," says Vincent Moreuille, Head of Global Export Sales for Focal's Professional Division. "With these new models, our Professional Products design team has created dramatically more transparent monitors with a more detailed sound to give engineers a sonic advantage when recording and mixing projects for their clients."
"Although these two iconic monitor models have not changed in many years, Focal's technology and the professional market needs have evolved, so our new models incorporate our latest technology and innovative ideas like Focus Mode, and include features requested by the professional music industry — all while retaining the DNA of Focal: Excellence in Sound," added Moreuille.
A More Transparent & Detailed Sound
The monitors sport a new Beryllium tweeter design with an M-shaped protective cover and a new woofer with an increased frequency range to 10kHz, specifically designed for 'Focus Mode'. Both models include Focal's patented Tuned Mass Damper (TMD) technology integrated into their new woofer design offering as much as 50% less distortion in the 1kHz to 3kHz frequency range — a feature borrowed from Focals' flagship Trio11 monitors. A new cabinet design has a refined modern look that uses a thicker, more robust material. The cabinet interior features more reinforcement braces, both of which make the monitors more rigid and dampened, equating to less vibration and thus less distortion. All these key improvements come together to produce an even more nuanced, detailed playback than the previous models with new revealing transparency allowing engineers to hear their work more accurately.
Focus Mode for All
The new redesigned Solo6 and Twin6 both feature a new version of "Focus Mode" which offers a completely different speaker configuration at the press of a footswitch – like having a second pair of monitors with reduced dynamics for checking mixes and balance. The Solo6 has a 1-way single-driver Focus Mode with no tweeter, replicating the concept of the ubiquitous Auratone monitors, while the Twin6 Focus Mode uses a 2-way arrangement with both drivers, but again with no tweeter. Focal's Focus Mode lets the engineer remain in the sweet spot when evaluating mixes, saves space on the desk or console, and simplifies cabling and monitor switching.
Each New Model Offers Specific Features
Solo6 and Twin6 now include a variable high pass filter and 160Hz parametric filter to mitigate console or desk reflections. The Solo6 is an ideal monitor choice for Dolby ATMOS immersive sound setups and now includes mounting points for wall or ceiling placement. both models have a user-accessible Defeat Switch for the auto-off power-saving feature to offer a simple user-controlled option; Power-saving circuitry is a regulated product requirement in the European Union. The two new Focal monitors renamed Solo6 and Twin6 (without the "Be" of the previous models) are now available at retailers in the US and Canada on June 3, 2022, and have suggested retail prices of Solo6 $1599. USD each, Twin6 $2299. USD each.
For more on the new Focal Solo6 and Twin6 monitors, visit: https://www.focal.com/en/pro-audio
Visit North American distributor Focal Naim America at: https://www.focalnaimamerica.com/
About Focal Naim America
Born from the merger of Focal, a world leader in acoustic sound made in France, and Naim Audio, a world leader in British-made hi-fi electronics, VerVent Audio Group's brand subsidiaries signal a new investment phase and direction for VerVent in the US and Canada. By creating its own distribution entity, the group is striving to turn the North American territory into the market leader for Focal and Naim. Focal Naim America also distributes SPL, IsoAcoustics, Vicoustic, Thorens (US only), Musical Fidelity, Solid Tech, and in Canada only: Clear Audio Electronic GmbH and BDI. For more information about Focal Naim America visit their website at https://www.focalnaimamerica.com or call (800)-663-9352.
All trademarks are the property of their respective holders.